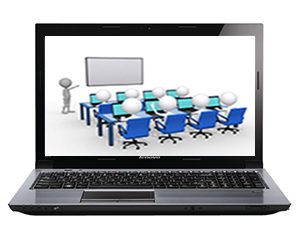 Our online health and safety training meets all government regulations and is fast and easy to use.
Simply register for a course and take it at your own pace. It is no wonder that online health and safety training is so popular. Our posted courses are not all though. If your company requires some sort of online training access we can set you up with a custom portal.
Benefits of online:
The largest benefit of online health and safety training is the cost. An online safety course will usually cost a fair amount less than its in class counterpart.
Another benefit of online training is the time savings. This may not be for every single person, but on average an online safety course can save between a half hour to a few hours. And that is without considering the travel time for in class training.
A third benefit to an online course is that it can be completed at a pace suitable to the participant, no other students to speed the class along or slow the class down. This can make the whole trainig experience much more comfortable for many people allowing them to understand much more of the information being presented to them.
Enroll at our Online Training Portal
Our System
Our system has been built with health and safety professionals in mind. We strive to make the enrollment process as easy as possible because we understand that time is of the essence when it comes to the workplace and getting trained. The way we do this is with a credit based system - not like a credit card, more like token credits. This system, along with our all new Administrative Dashboard, allows quick enrollment for an individual or large company as well as easy certificate management.
One account to manage an entire company's online health and safety certifications.
Administer credits and enroll users when you need to; no waiting for a sales representative.
All courses meet or exceed industry regulation standards.
User friendly interface accessible from anywhere you have internet; desktop, tablet, mobile phone.