At Aceis Group we have gone through and understand your business' challenges in terms of training. Hazards that can change by the minute in fast paced work environments where every second counts. Keeping up with the hurdles of business while also keeping your workforce trained up to changing legislation can be a difficult balancing act. With this understanding we offer a more perceptive approach to training, tailoring each program to your exact needs. We offer training for all sectors of industry, from manufacturing to not-for-profit, and each course is delivered to reflect that sector and the specific challenges faced. We also offer different types of training depending on your preference; in class, on site, and in many cases online training is available.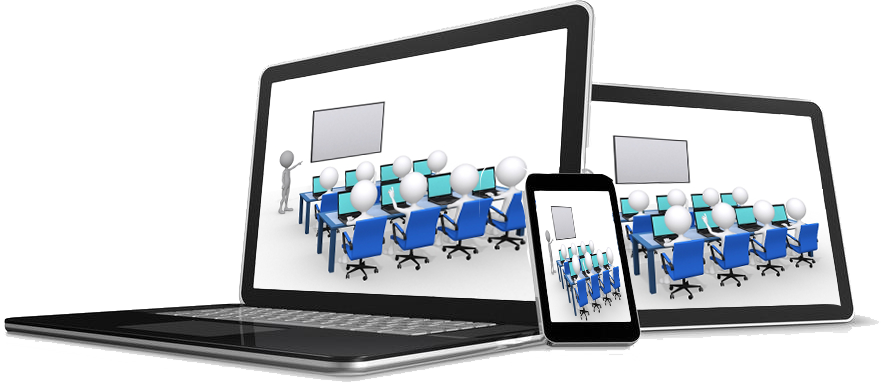 Online Training (e-Learning)
Online training, while still not the standard, has had increasing success over the years. The cost effectiveness and time savings in most cases can be an enticing option – even to companies that have their own internal trainers and programs. Simply having a worker sit down at a computer screen, or even a phone in many cases, can make it extremely easy to ensure all workers have the required training. This is especially true under tight deadlines where it can be difficult to find a seat in a training program provided in a classroom. Instead online training makes the program accessible at almost all times and places. This also works on the other side of things, when tight deadlines are not the concern. Some training programs cram a lot of information into a relatively short time frame. This tends to be set by industry and legislation, but in some cases can make it overwhelming for workers who are then unable to retain the information past the test. Online courses on the other hand usually allow workers to take the course at their own pace, giving those that need it more time to retain the important information and use that knowledge in your workplace.
Even with all the benefits, online health and safety training does have its downsides. The main downside of online safety training tends to be the lack of an instructor. Some concepts in health and safety can be a little bit abstract. The laws that govern health and safety can mesh together like a tangled spiderweb in some cases. This "tangling" of legislation can sometimes be hard to describe through online courses, where an instructor is not present to present the information in different ways specific to the person asking the question. In these cases an instructor can be crucial to the success of an individual, and them truly understanding the training material being presented.
Contact us using the form below to find out more about our e-learning platform.
In Class Training
In class health and safety training is still the standard when it comes to keeping workers up to date with changing laws and legislation. In class training provides a good balance between cost effectiveness and actual effectiveness which keeps companies using it as a primary means of training. While online training tends to be a cheaper option than in class training, the benefits of having workers learn with an actual trainer makes up greatly for that increased cost. A training program is only as good as the trainer that delivers it, and in class training gives you an actual trainer that can help answer more nuanced questions that a computer just cannot. It is also very much the case that while many people will spend hours on their phone and computers in their spare time, it is a different story once they have no choice. Online training can sometimes be better at teaching people how to get around learning during the training then having them leave with the intended knowledge and information. With an in class course there is a finer grained control over who attends a training course and how they participated in that course.
In class health and safety training does have it's drawbacks of course. In some cases a classroom simply isn't the ideal place to get a subject across. With in class workshops and things of that nature that gap is also closing but it is still quite beneficial to have a worker learn in the surrounding where they will use the knowledge.
Contact us using the form below to find out more about our in class or virtual training programs.
Training Programs
Food Handlers Training
Restaurant and Hospitality
Epilepsy in the Workplace
Workplace Mental Health Awareness
Respirator User Training
Emergency Preparedness
Fire Prevention
Hazard Recognition & Assesment
Workplace Inspection
PPE – Industry Specific
Safe Lifting Practices
Health and Safety Awareness for Workers
Lockout/tagout
Scaffold User's Awareness
Elevated Work Platforms
Hands-on Ladder Training
Health and Safety Awareness for Supervisors
Bill 168 – Violence and Harrassment in the Workplace
Accident Investigation
Bloodborne Pathogen Awareness
Hydrogen Sulfide AwarenessWorking at Heights
First Aid and CPR
Global Harmonized System (GHS)
Confined Spaces Safety
Fundamentals of Supervision
Traffic Control
Transportation of Dangerous Goods
Forklift Operator Certification
Propane Safety
Asbestos Awareness
Rigging/Hoisting
Trenching
On Site/Custom Training
Our standard courses are also just a part of what we do. We also offer workplace specific training based on the workplace that employees will be working in. This is increasingly popular as health and safety requirements and concerns are on the rise in all sectors of industry. Not to mention the increased engagement that tends to be seen by on custom programs. Discussing the tools and facilities a worker will be using can force workers to think of there everyday challenges a bit more, leading to questions and concerns that can have a real impact in the workplace.
Our five-step process to undertaking a company's custom training program:
Analyze– We will inspect the areas and the tasks you require the involved employees to complete customized training for. If a current program exists, we will familiarize ourselves with it, modify it, expand it, whatever it takes to tailor it to the task, at the company's discretion.
Identify– Given the tasks employees are to be trained for, processes and practices will be documented as well as hazards and necessary controls, giving our staff the details necessary to then develop the training.
Develop– Training will be crafted and a method of delivery will be chosen. At this point areas of improvement will be discussed and if required included into the program before the initial delivery.
Deliver– Depending on a variety of factors, a delivery method is chosen. Delivery methods include online, on-site, and in-class. Some jobs may require a combination of the methods to ensure the desired and required standard.
Evaluate– After completing the custom training for the first time, our staff and yours will collectively outline areas for improvement for subsequent use of the training.
Contact us using the form below to find out more about our on-site or custom training programs.