As Health and Safety Excellence program provider, Aceis Group strives to support our members, by providing them the necessary tools and resources. Aceis aims to ensure that our HSEp members are well equipped and prepared to develop and implement their action plan. When you select your health and safety topics, you create your 'action plan' in WSIB's digital portal.
After HSEp members have selected their topics by creating their action plan, they have to develop and implement the requirements of each topic selected. WSIB identifies 5 steps to managing health and safety as follows:
Standard
Communicate
Train
Evaluate
Make improvements and acknowledge success
As an HSEp member following these five steps is an excellent way to manage the development and implementation of topic. However, the action plan only identifies the different topics undertaken, and may not provide much detail about the steps your business has to take to implement the action plan. While this allows for added flexibility in the program, it may be difficult to understand how and where your business can get started. This is why Aceis creates customized success plans for all our HSEp members. These plans can be used as a tool to assist your business every step of the way to successfully managing health and safety in the workplace. A success plan will be developed for each topic that your business selects. Each success plan will be tailored to fit your business's needs and identify all the necessary steps that your business will need to successfully implement the action plan.
What is a success plan and how does it work?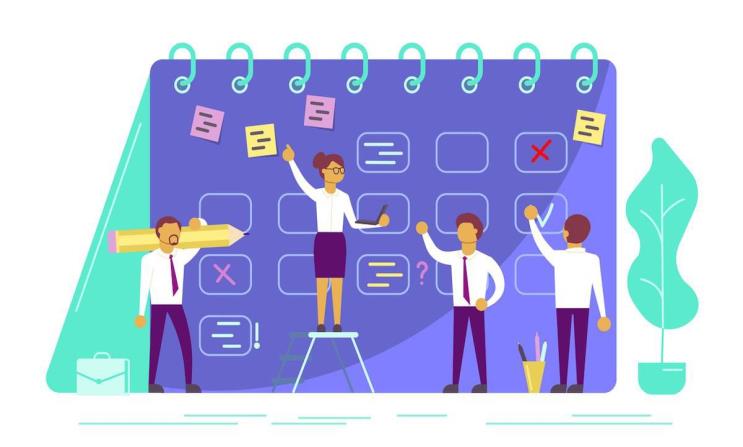 The success plan identifies the requirements for each topic and breaks down these requirements into tasks that your business will need to complete, organized into the 5 steps of health and safety management. Along with the requirements of the program, the success plan that Aceis creates for you will include the intermediate steps that may need to be taken and tasks that are customized to your specific business's needs. Gaining a better understanding of the overall objective of the action plan is necessary to determine what steps can be taken towards this goal. A success plan allows just that by providing HSEp members with a series of tasks they should aim to complete to achieve the action plan's goal. By having a set list of tasks your business can better understand where to start when completing each step of managing health and safety. The success plan can provide clear guidance for your business throughout the action plan implementation process, in an organized and efficient manner. You can use the success plan to establish milestones and ensure that your business is adequately completing each step in the health and safety management process.
Advantages of having a success plan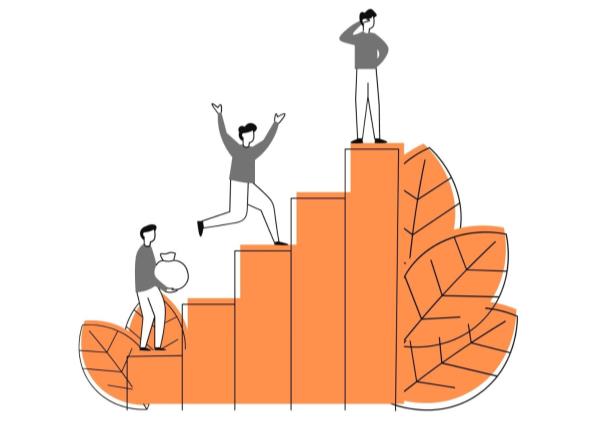 There are many advantages to having a success plan for each of the topics that your business selects. As an HSEp member, many requirements need to be met for each topic. Therefore, utilizing a success plan can help your business stay organized and informed. A success plan can ensure that your business stays on the right path for each topic. The planning and organizational support the success plan offers can have a significant impact on the efficiency and effectiveness of your efforts.
Another advantage to using a success plan developed by Aceis Group is that your business will be able to gain a customized series of tasks. Here at Aceis Group, we are dedicated to taking the time and developing success plans that are specific to fit your needs.
Additionally utilizing a success plan during our regular member meetings will allow us as an HSEp provider to gain more insight into your business's progress in the implementation process. This also allows us to provide further support if necessary. Having a resource like this can help make the process simpler and clearer; which is essentially what Aceis Group aims to achieve.
Support for your business as an HSEp provider
Our model for the Health and Safety Excellence program is built based on supporting our customers through customizing our resources to meet your business's needs. By equipping our HSEp members with quality tools and resources, we hope to make this process a lot smoother. Here at Aceis group, we believe that providing our customers with adequate support through unique tools such as success plans can help achieve the overall goal of achieving optimal health and safety in a workplace.
Find Out More
Visit here to find out more about our Structured or Flexible Health and Safety Excellence program or contact us using the form below
If you aren't sure what this program is and would like more information about the base program itself; visit our page "Health and Safety Excellence Program – What's the Point?" or take a look at the WSIB HSEp webpage.