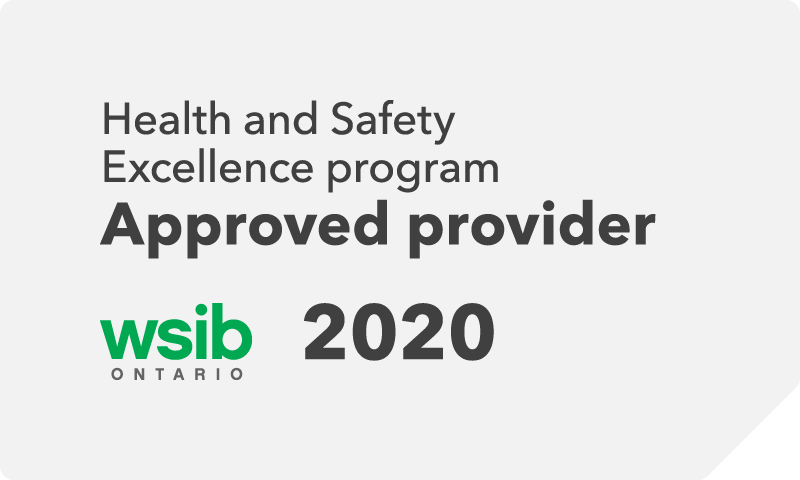 Its official! Aceis Group is officially an approved provider of the WSIB Health and Safety Excellence program!
Are you a business leader?
Are you interested in:
the wellbeing of your staff?
further establishing your business as a recognized employer?
receiving rebates of up to 10% a year on your WSIB premiums?
You need to sign up for the WSIB Health and Safety Excellence program (HSEp)! The HSEp provides employers with an incentivized solution to continually developing their company's health and safety program. You will work with the Aceis Group team to identify which of the 36 topics make sense for your business to focus on, and create an action plan to organize your achievement. As part of your membership in the program, you will receive one on one support, and invited to participate in meetings and webinars which promote networking, sharing best practices, and addressing topics.
With the successful submission and validation of the evidence associated with selected topics, you can receive rebates of up to 10%, a year.
If you are interested in enrolling in the program, or have any questions, visit our HSEp service page or contact our friendly staff.
We look forward to working with your business to earn recognition, rebates, and a safer workplace.