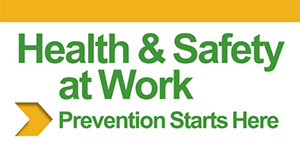 Over the past year there have been many changes made to regulations and standards relating to health and safety in the workplace. This is especially true of anything to do with training. Training is one of the most important aspects of occupational health and safety and it is all too often overlooked in the workplace. To counter this there have been many more stringent standards and regulations coming in to effect addressing some of the more problematic areas.
One of the newer Regulations that has come into effect under these conditions is the Occupational Health and Safety Awareness and Training Regulation (O. Reg 291/13). This Regulation came in to effect in July 2014 and requires all workers to complete a health and safety awareness course that meets Regulation standards. The Regulation comes from a long list of recommendations and means that if you have not completed one of these courses by now then you could be waiting for a fine.
The course is quite straight forward, but that does not diminish the importance of completion. Depending on if you are a worker or a supervisor there is a different program that you must complete. The courses are relatively the same, just more focused on the specific workplace party more prevalently. The Health and Safety Awareness for Supervisors course also covers many of the different communication strategies used by successfull supervisors.
One thing to note - for any supervisors - if you have already completed a Supervisory Fundamentals course, or anything above and beyond that, you are exempt from the Health and Safety Awareness training. This stands to reason since a supervision course will describe all the components in the awareness course in far greater detail.
Click here to see the Regulation or here to get your awareness training now.